Workshop + AI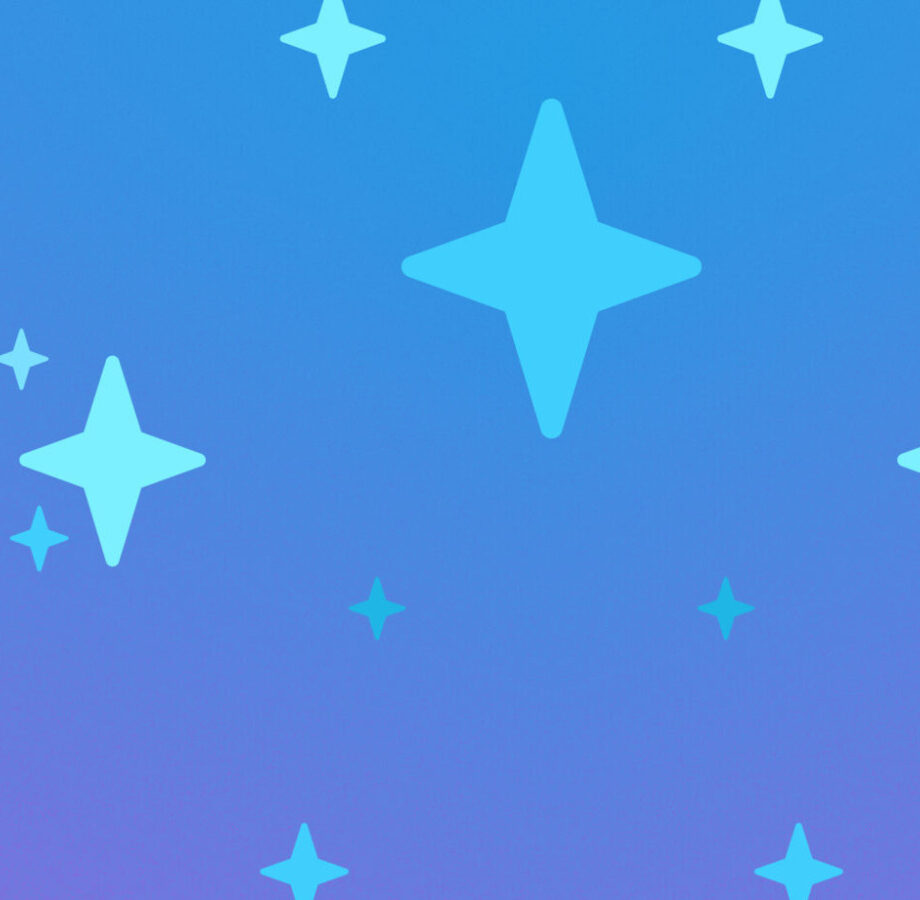 These days, it's hard to read any industry news without being bombarded with new AI applications. AI is moving faster than any tech wave in our lifetimes.  It's a wild and exciting time – but also one that the world is approaching cautiously. You can read a thousand opinion pieces, but it's hard to sift through it and answer how to practically apply it all.
AI conversations tend to bring up more questions than answers: How should you think about AI in your company? In your role? Can you do your job more effectively with AI? And how? Is AI a superpower for employees or is AI going to replace jobs? Should we embrace that? How do the models use data? Is it secure?
We've spent a significant amount of research and discussion time here, and we've defined our approach for using artificial intelligence (for now)!
AI and internal comms: how do they work together? 
We can all agree that internal comms is a unique form of communication. It's highly personalized and tailored to each organization. At its best, it is underpinned by the company's culture. It's thoughtful, and written in the voice of the internal brand. And it's contextual – each piece of communication is influenced by recent happenings inside the company. It's sensitive (sometimes even "secret"!) and requires careful crafting. 
So, it's healthy to be a little bit skeptical about where AI fits into this picture. Even if you think of it for practical applications, other questions emerge: what about security and ethics? How do the learning models use company data? Can we expect compliance at the level of other vendors? Is it ethical to pass AI generated content on as our own? Today, AI is in the early stages of figuring out security. And ethically, there are all sorts of opinions…
But we've all seen the LinkedIn posts, and we've tinkered around with ChatGPT on our own. It's easy to see that AI could be a powerful addition to your team's strategy.

So, how do you decide if AI tools are right for your team? At Workshop, we're taking steps to bring AI to our platform in a thoughtful and secure way.
Workshop's approach to artificial intelligence
We believe that AI is here to stay. And more than other applications, it will become a supplement to existing workforces. Employees will become even better at their jobs – they'll be more effective and more efficient.
When juggling the complicated landscape of AI, it's important to us to find ways to integrate it naturally and intentionally into your workflow. AI is not a solution, it's a technology. But in some cases, it may be the best technology to solve certain specific problems (like summarizing a long and boring report, or generating 10 variations of a subject line in seconds). 
We could've implemented AI features four or five months ago, but decided to lean on a core company value first ("We listen to learn"). We spent hours interviewing our customers who are on the frontlines of internal communications day in and day out, at organizations like Panera Bread, Asics, Madison Square Garden, Jim Beam, and so much more. (I'm immensely proud of the way the team balanced speed and intentionality in bringing our first AI feature to market.)

Here's what we found: Internal communicators want to build more engaging content. They want to scale their work to serve their growing organizations. They want to communicate with great intent. And if AI can help, great, but it isn't the first place that communicators jump to (in fact, only 7% of internal communicators were interested in AI as a trend for 2023.) 
But we can see a few specific ways that AI could provide value without generating full paragraphs of boring text. Improving the speed and quality of writing, alternate subject lines, campaign suggestions, template generation… and so on. These ideas aren't too crazy to imagine. And they're all made possible and made faster with AI.
I get really excited to think about ways we can leverage AI. But we also pride ourselves in being a trusted partner to internal communications teams (large and small). This includes being a vetted vendor that adheres to modern security standards. Any AI solution needs to roll up to the security expectations of our customers. (Ultimately, any AI vendor will be reflected in our bi-annual SOC2 audits.)
AI assisted, not led
One key opinion we have is that AI should assist, not lead. In most cases, AI should be abstracted from the core feature. Again, it's not the solution that internal communicators are looking for…but it may be a better way to get to the solution.
When we work on future AI tools in Workshop, you can expect them to be native to our product. They'll feel like product evolution, not revolution. And any AI-assisted feature will have the same level of quality when it comes to user experience.
We want AI to work with you. It should allow you to be more effective in your role.
Our first AI-assisted feature: stock images
We're always looking at ways our platform can help our customers build even more engaging content. During email design, one pretty common challenge is easy access to high-quality stock imagery. 
With our new Unsplash integration, you can easily and instantly search through a huge library of professional, free stock photos from right within the email. Workshop customers are now able to access to over 2 million free stock images and photos, right from within our email builder.
That's a pretty massive image library, though. And although access to great stock imagery is one issue, we also wanted to solve for the amount of time it takes to search and sift through stock images. 
That's where Smart Assist comes in: our new set of AI-powered features that are designed to offer helpful suggestions at common sticking points during the creative process. Smart Assist features will take in the context of your email and provide you with options for beautiful imagery, clearly-written content, performance improvements, and so much more. 
With stock images, Smart Assist will read through your email and offer image suggestions for you instantly. It leverages Unsplash and AI to dramatically speed up your content creation and give you a quick shortcut when a stock image is all you really need.
Our rollout of stock images (featuring Smart Assist!) is also a great representation of our approach to navigating the AI landscape. We know that internal communications are unique to your organization, so we aren't looking to add AI features that replace all your work or provide you with out-of-context or generic content suggestions.
Here's a look at it in action: 


Yes, there are AI libraries for full image generation, but we've tested them. Trust us… they're not ready! These libraries are only as good as their prompts. (Have you seen the hands thing?!)
Smart Assist features will always be thoughtfully designed and fully integrated into Workshop's existing experience. In the case of stock photos, it eliminates the need to prompt an AI or search through an endless library of possibilities, and instead returns beautiful, free, ready-to-use, and contextually aware images. 
Workshop's future with AI
AI is really fast moving. It can be hard to understand how it fits into your company's process. We're committed to partnering with our customers (and industry) to drive the future of internal comms forward. We believe that AI will be a part of that story.Today, we have a handful of other AI-assisted prototypes being tested. Whether it's crafting great subject lines, helping you better summarize your content, or perfecting your email's tone, AI can be a powerful partner. Over the next few months (and years), we'll continue to explore AI in Workshop. For many things, it won't make sense. But for others, it may be the perfect supplement to solve a common communications or workflow problem.
We're excited to share more of what we're working on in the future. And if that's something you're also interested in, be sure to sign up for early access here!