Create beautifully-branded employer emails and internal communications
Reach the people representing your organization across multiple channels with engaging, measurable campaigns that help drive consistency and results.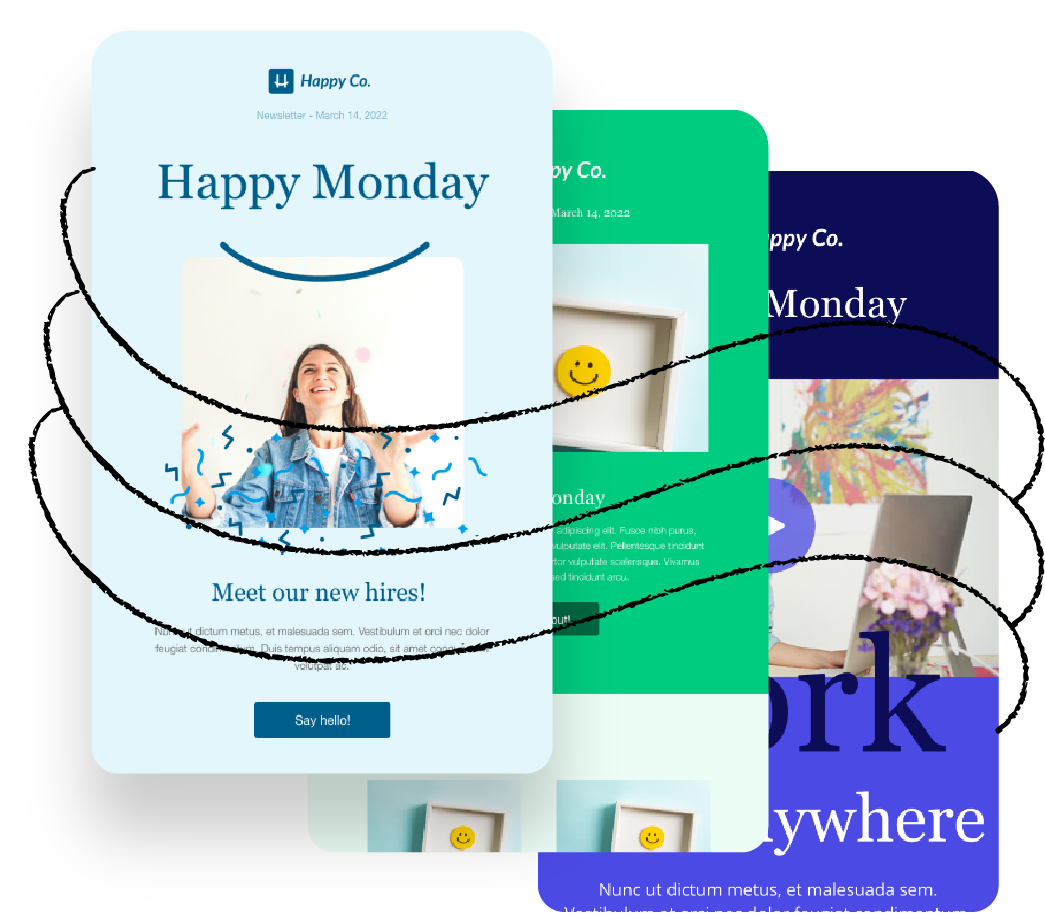 Employer branding email software
Build beautifully branded internal emails in minutes
Hype up your new benefit or employee-facing initiative with a truly engaging, branded email campaign.
Create consistent messages across the entire organization
Meet your team where they're at and create communications for the channels they use the most (including email, text, and Slack).
Add GIFs, surveys, videos, & more
Add GIFs, links, surveys, or videos to make your emails more interactive and engaging.
Go beyond a one-off email (& measure the results)
Email marketing software wasn't built for internal use. If you're using MailChimp, Constant Contact, Campaign Monitor, etc., for cross-company campaigns, there's a better way!
Get an introduction to Workshop today!