Save time with customizable internal communication email templates
Easily create consistent, high-performing internal newsletters and emails...every single time. Just make a few tweaks and hit send!
Easily create effective internal communications email templates
No need to start from scratch
Create templates for all of your favorite, best-performing, and most-used employee newsletters and updates.
Experience the easiest email builder ever in internal comms
Use our friendly, familiar-feeling design tools to create eye-catching internal comms emails that look great every time.
Bring your company culture to life
Create surveys, embed videos, add graphics, insert quotes, and customize your templates to best suit your communication style.
Start with our library of 20+ common internal comms emails
From all-hands recaps to employee newsletters, we have a full library of high-performing employee email templates for you to test and tweak!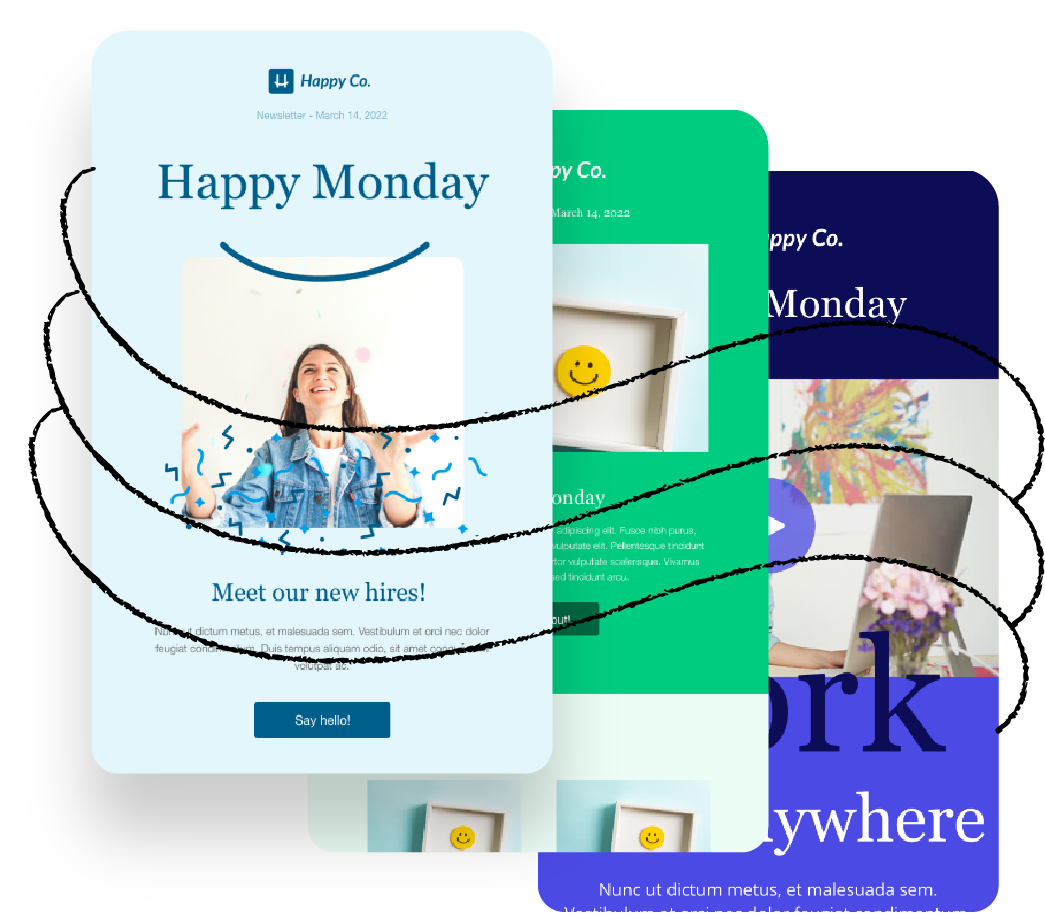 See our templates in action!