Create engaging emails with drag-and-drop templates
No code or design skills needed! With Workshop, you have all the creative tools you need to build your own beautiful, on-brand employee emails quickly and easily.
The easiest email editor you'll ever use
Drag-and-drop designs
Create stunning visuals in just minutes. Tweak layouts and add images, videos, or other content with just a few clicks.
Clone and create templates
Use our pre-designed template library, clone your favorite designs, or develop your own templates from scratch.
Bulk upload images
Upload all of your marketing-approved images at once and create a well-organized asset library.
Add GIFs and videos
Increase engagement with built-in video and GIF support. Add rich content to your emails the same way you add an image.
Embed short surveys
Add "pulse surveys" straight into your internal email templates and quickly gauge how your employees feel about a particular topic.
Make it mobile-friendly
If your team is mobile-first, so are your emails! Create responsive emails automatically (and/or customize the mobile experience).
Stay on brand
Make sure all emails are on brand with our easy-to-use file manager and custom color palettes.
Create content quickly
Don't worry about navigating a complicated new system: you can learn how to use the entire platform in under 15 minutes.
A purpose-built tool
for creating employee emails
Design on-brand internal comms with powerful creative tools
Our modern, drag-and-drop email designer and visual text messaging tools make content creation easy. No need to wait on your marketing team for creative resources!
Get started quickly with our template gallery
Our gallery includes 20+ elegant, effective email templates that are easy to clone and customize to match your brand. (We'll also design templates for you for free!)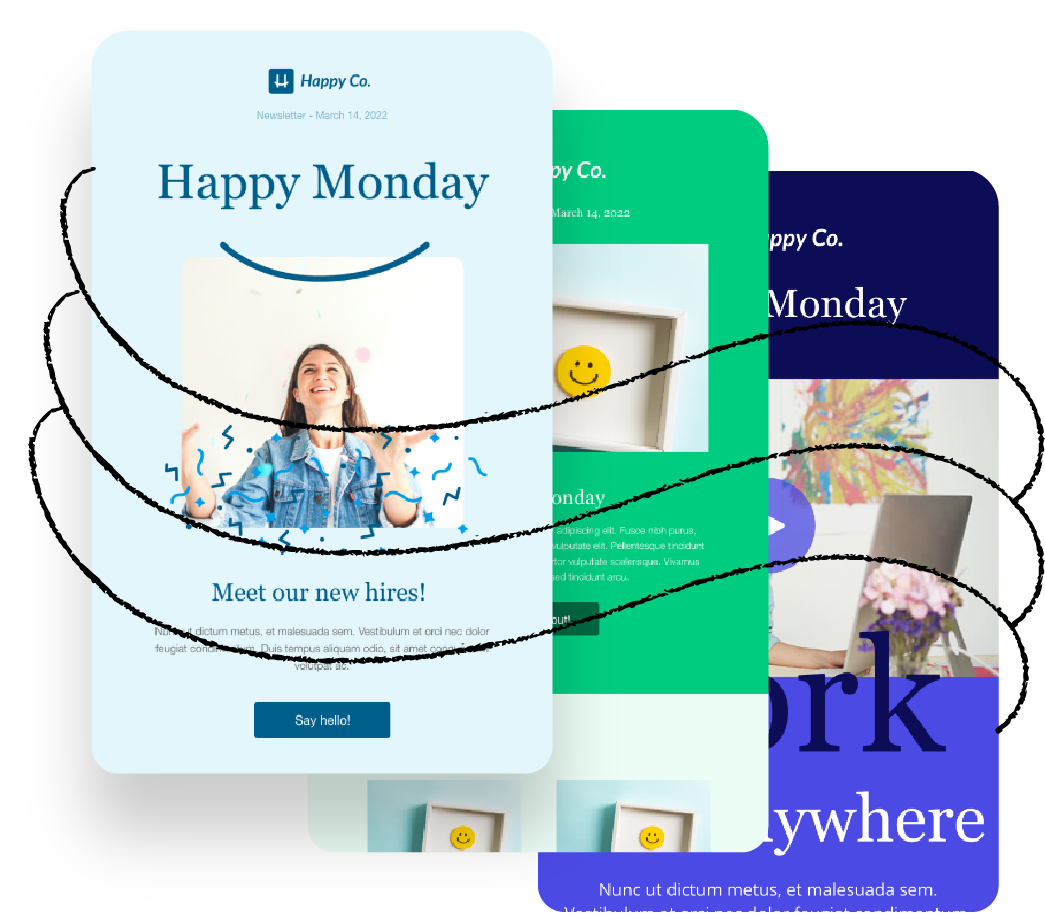 Get content approved before sending
Send test emails and text messages to your internal team before they go live. Speed up the approval process so you can get back to work!
Go beyond the inbox
Multi-channel distribution is a must for any effective internal campaign. Add text alerts and notify your employees of new messages via Slack, Sharepoint or Microsoft teams.
Organize your work with Campaigns
Plan your work, schedule your sends, and group content together to see a complete view of how your strategy is performing (and show those reports to key stakeholders).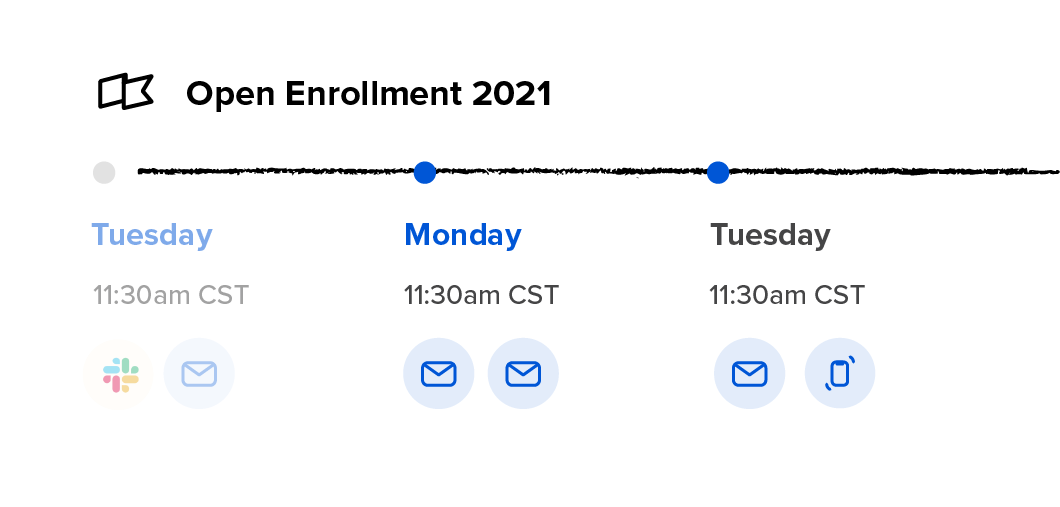 Create your own branded email templates in
minutes!
We offer a library of 20+ email templates to get you started, but it's super easy to drag and drop your way to beautiful templates that keep your whole team on brand!
Schedule a demo