Manage change with efficient, engaging communications
Reach your employees during times of uncertainty, and create a single source of truth that your company can count on.
The best communications software for change management
Tailor your message for different departments, locations, and roles
Create custom distribution lists to easily segment your communications for the management team, key stakeholders, frontline employees, and more.
Prevent misinformation and rumors before they start
Get the right information to the right employees at the right time and avoid a confusing, frustrating game of corporate telephone.
Provide a forum for employee feedback
Turn on comments for your employee updates to create a two-way conversation and a central forum for follow-up questions.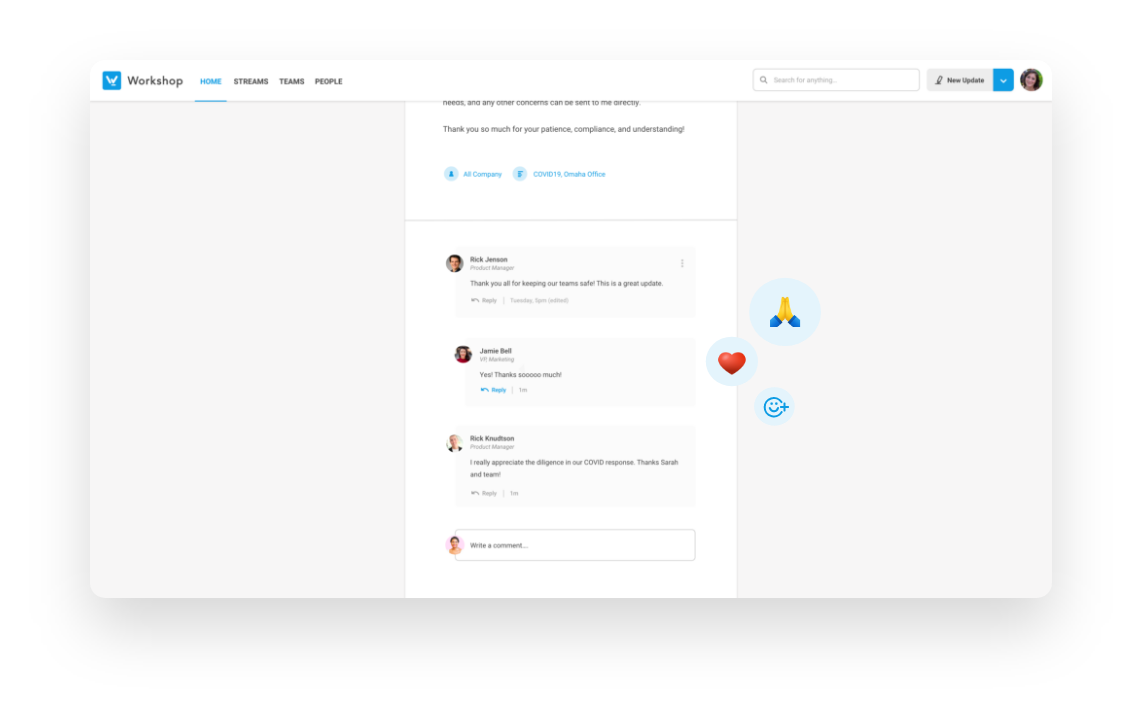 Empower your leadership team with transparent communication
Give your management and executive teams a platform to communicate with their department, establish transparency, and build credibility.
Survey your staff today
Not sure if you need Workshop yet? Survey your employees and find out what is and isn't working with your existing communication efforts, then tweak your internal strategy as you see fit.
Download our survey template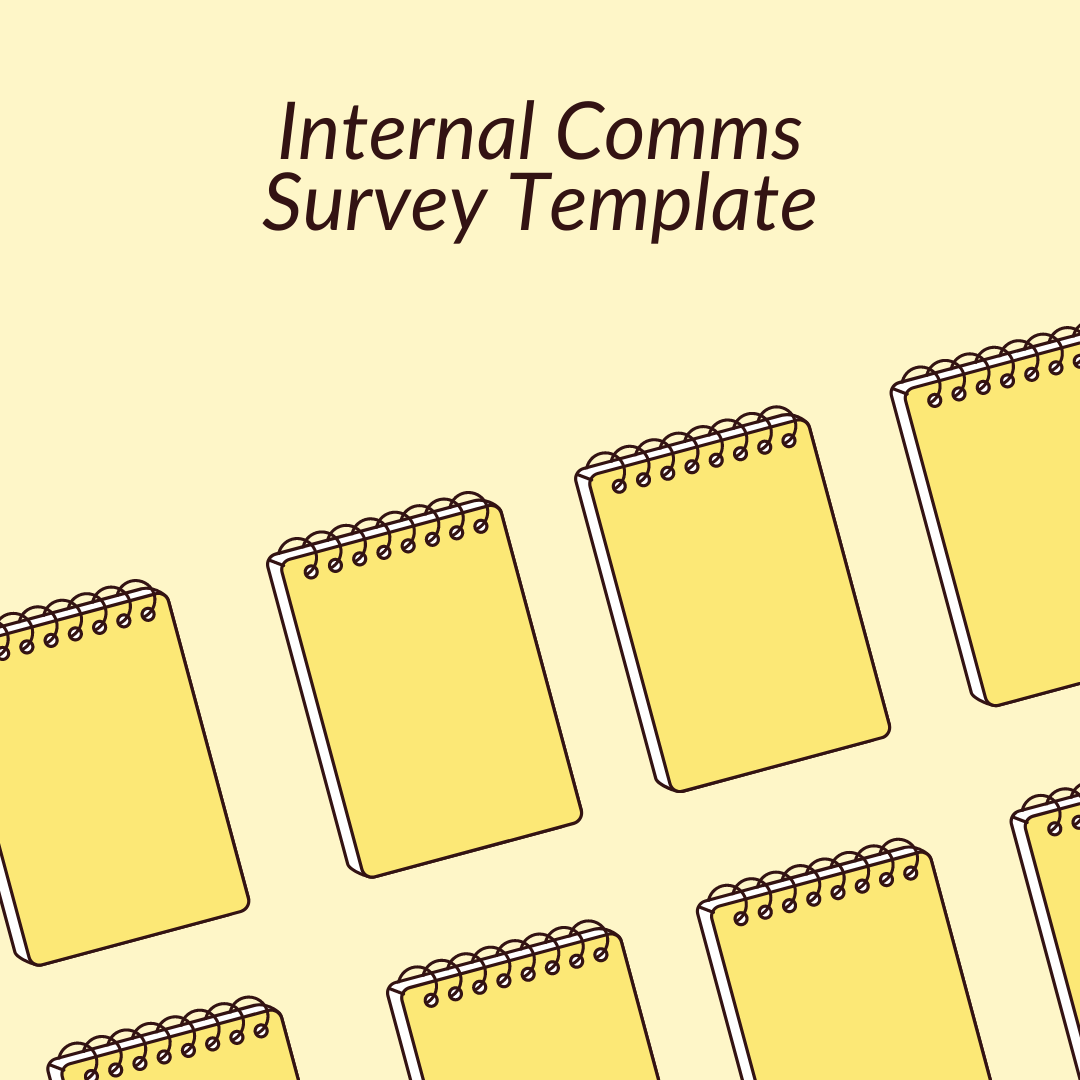 Request a 30-min demo of Workshop
Watch a 1-min demo
See why companies are opting for a modern tool like Workshop to completely transform their company communications, boost productivity, and drive growth!
Watch now
Your logo