Can you use Mailchimp for internal communications?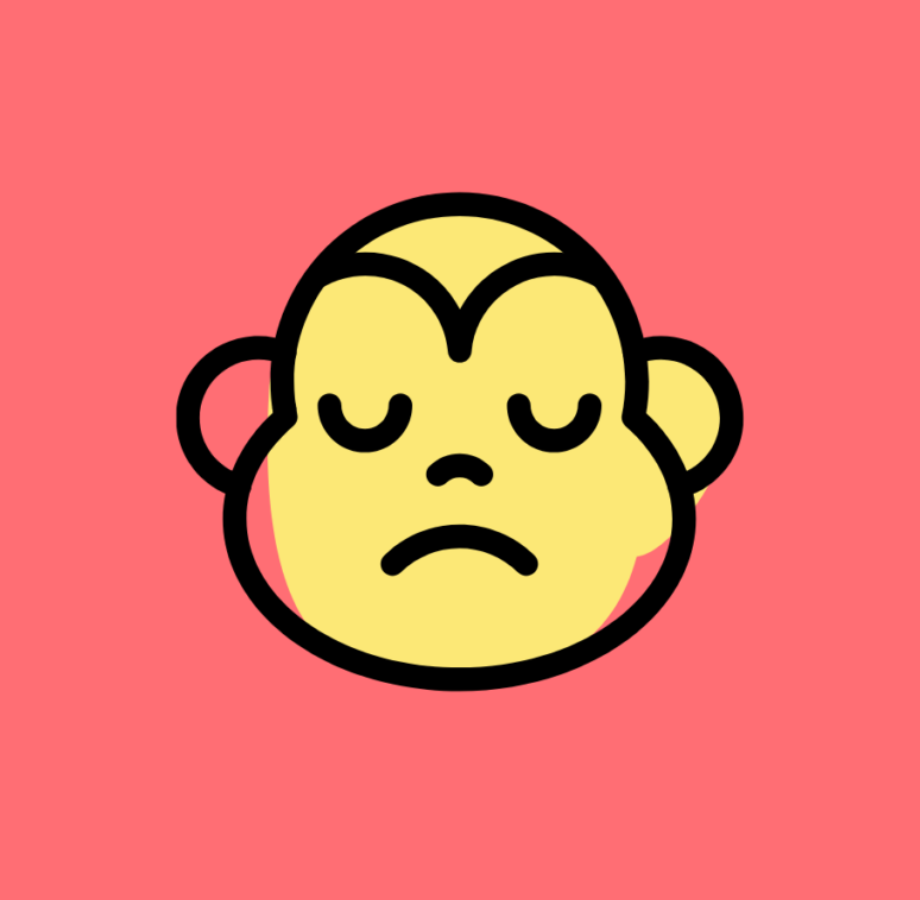 As a communications professional, you're probably used to the idea of "making it work" with the tools and budget you have at your disposal.
Many times, that's whatever email tool the marketing team is already using for external communications: Mailchimp, Constant Contact, Hubspot, Marketo, Campaign Monitor, Flodesk, etc. But when it comes down to it: can you use Mailchimp for internal communications? Or, perhaps more importantly: should you use Mailchimp for internal communications?
Why use Mailchimp for internal communications?
There are some pros: we consider it a "step up" from not using any email solution at all, and it's pretty easy to see the appeal. If you're creating newsletters in Canva, designing PDFs that you're just attaching, or sending out emails that are built entirely in Outlook…then of course, Mailchimp's email editor and analytics can certainly seem like an attractive offer. It's a much better way to create visually engaging, trackable internal emails.
For operational and financial purposes, there's a consolidation factor: after all, if the marketing team is already using the platform, that's one less piece of software to manage. And financially, of course, Mailchimp gives you the ability to send thousands of emails for relatively little cost. But, as you can guess, that begs the follow-up question: at what cost?!
Why Mailchimp doesn't work for internal communications
While those tools are absolutely amazing for marketing to prospects and customers, they were never intended for internal, employee-facing use cases. As a result, they can (and will) present serious barriers to your day-to-day workflow, the way your employees receive information, and the success of your efforts.
Here are some of the top reasons why companies choose a dedicated internal email platform instead. And if you are already using Mailchimp or a competitor for internal communications, it's very likely that you've run into one (or many) of these logistical issues already:
Distribution lists: A tool like Workshop actively syncs with your employee data sources (whether that's in AD or your HR/payroll system) so your lists are always up-to-date and you don't have to manually add or remove employees.
Security: These platforms automatically create links to every email that are viewable by anyone, anywhere.
Deliverability: Often, emails sent from these providers wind up in employees' spam or promotional folders in their inboxes. Plus, they can even unsubscribe….yikes!
Analytics: With Workshop, you can segment your data by department, location…even drill down and see exactly which employees are engaging with the email.
Integrations: We connect to the tools and channels that internal communicators use (Slack, Sharepoint, Teams, etc.), rather than the ones that external marketers use (Hubspot, Facebook, Instagram, etc.).
Usability: You don't need to have expert-level HTML knowledge to create a really beautiful, branded email template. Workshop's drag-and-drop email editor is incredibly easy to use (our customers tell us it literally saves them hours each week).
Misc. features: Since Workshop was created with internal communications in mind, we have added features like SMS integrations and embeddable pulse surveys to make your workflow even easier.
Still not sure? We'll dig into each of these key areas as we go (and we'll tackle the budget concerns, as well)!
Marketing and internal communications shouldn't share tools (even if they share tactics)
There are a plethora of reasons why external marketing and internal communications shouldn't share tools, even if many of the ideas driving the communication are the same.
Here's a quick-and-simple look of some of the main head-to-head differences between an internal communications platform like Workshop and an external email marketing platform like Mailchimp, Constant Contact, Hubspot, or Marketo:
Let's explore each of them in-depth!
1.) Distribution lists
An external email marketing platform is designed to tackle a huge list of contacts with very little management and minimal data. The contacts are meant to be a dime a dozen; you aren't supposed to be able to manage the level of data that you get with employee information: locations, roles, departments, start dates, benefits packages, you name it. As a result, they aren't set up to sync with employee data sources at all, and you're left manually managing distribution lists every single time you need to send a new piece of communication. Even if those distribution lists are set up really well in your Microsoft or Google business accounts, it doesn't matter — you're unable to set up that data to sync with Mailchimp.
One of the best ways we can illustrate this problem: new hire onboarding, and employee attrition. Every time an employee joins or leaves the company, you'd have to update the "all company" employee list in Mailchimp or Marketo. Sure, when your organization is 100 employees, this can still feel manageable…but once you get to even 250 employees and beyond, this starts to become pretty unbearable. (And many of the external marketing platforms will make you jump through a ton of hoops just to upload a new CSV of contacts). And…if you leave off an employee on accident? That can have pretty serious consequences.
This is an area where an internal communications platform like Workshop absolutely excels. We offer more HRIS integrations than any other solution out there, so we can connect to whatever source has the most up-to-date information for your employees: whether that's Active Directory, Outlook, Google, Workday, ADP, your payroll software, you name it. That means your lists will always be ready for you to use, and you can filter them by the information and fields that truly matter to you (like location, department, or role). And, if you need to do a one-off send to a specific list, it just takes a couple of clicks to set it up.
2.) Security
We spend a lot of time talking with IT teams, but one thing always stands out to us as a surprise: many don't realize that when a company is using external email software for internal communications, it can pose a potential security risk. Platforms like Mailchimp, Constant Contact, Hubspot, and Marketo automatically create web links to every email that are viewable by anyone, anywhere. From a data integrity perspective, it definitely brings up a concern on who else has access to read those internal communications…and where that data is actually residing.
Sending through an internal communications platform like Workshop means that your emails will be secure, and that if you want a web version of your email, that version of the email will always have to be authenticated by SSO. (It also always helps that we're SOC-2 and GDPR compliant!)
3.) Deliverability
This BenefitsPro article provides the perfect case study for a Fortune 500 company that tried to use MailChimp for internal communications, and why it failed.
In a nutshell, they cancelled the service because too many employees were unsubscribing. That's a huge difference between an external marketing and internal communications platform: the external platforms have to include an unsubscribe option:
"Mailchimp is required to enforce anti-spam laws, including the U.S. CAN-SPAM Act. This means you must include an unsubscribe link in your email campaigns."
There are good reasons for this: when it comes to marketing communications, you absolutely want the option to opt-out. But when it comes to benefits information from your employers? COVID-19 policies? Important communications from the CEO? Legal communications? We certainly don't want employees opting out of that mission-critical information. Because Workshop is dedicated entirely to internal communications, the unsubscribe link isn't included by default.
And although unsubscribes can be enough of a headache in and of themselves, the deliverability issues don't stop there. Often, emails sent from providers like Mailchimp, Constant Contact, Hubspot, and Marketo wind up in employees' spam or promotional folders in their inboxes (again, because it looks like marketing information).
4.) Data and analytics
Mailchimp provides you with marketing-focused metrics, including unsubscribes, bounces, and spam scores (all irrelevant for internal communications). This information is typically allllll mixed in with the rest of the marketing team's email analytics, and it can be difficult to segment the information you want out of it.
Workshop's analytics break down specifics on how much time is spent reading emails, what time of day employees read their email, and individual statistics so you can see exactly who read the email and who didn't. On top of that, you can filter your data by any list you'd like (including location, department, role, or any custom one you've created, like full-time or frontline employees).
5.) Integrations
In terms of toolset, the difference between marketing and internal communications is huge. The tools and channels that external marketing efforts require is vastly different. For marketers, you'll want your email tool to integrate with social media channels, advertising platforms, sales tools, the marketing site, etc. But for internal communications, you're looking to connect to internal messaging tools (Slack, Teams, your intranet, etc.), your HR system, employee phone numbers, etc. The capabilities just don't exist in a platform like Mailchimp to create this strategy for multi-channel distribution, but they do exist (and thrive!) in Workshop.
6.) Usability
Most marketing teams have a dedicated graphic/web designer available to them, so creating a custom HTML template is just a typical part of the task list. For internal communications, however, those creative resources can often feel much harder to come by. Workshop's drag-and-drop email editor is incredibly easy to use (our customers tell us it literally saves them hours each week). You don't need to have expert-level HTML knowledge to create a really beautiful, branded email template. (Plus, we offer a library packed with tried-and-true templates that you can quickly customize for your most common requests.)
7.) Visibility
If there's one truth we all know in internal communications, it's that we know you need to get the message out more than once. That means more than one email, and certainly more than one channel. Mailchimp isn't set up for that kind of repetitive, campaign-oriented thinking; it's set up primarily for one-off blast or automated marketing emails.
And though Workshop's primary focus is on internal email, we've set up a system that makes it incredibly easy to re-iterate messages across all of your communications platforms: Slack, Sharepoint, Microsoft Teams, and even SMS. You can send customized notifications to any (or all) of these channels to boost the visibility of your email, and easily create follow-up messages to re-send to the employees who didn't engage with it the first time.
Plus, with campaign data and the ability to filter analytics by department or role, it's easy to see where there are opportunities for improvement, unengaged teams, or messages that just aren't resonating…all critical pieces of information that'll help better inform your internal communications strategy going forward.
8.) Independence
Because the marketing team often "owns" Mailchimp/Constant Contact/Hubspot/Marketo/etc., internal communications can very often feel like it's stuck in a bottleneck. Whether it's waiting for the email to be designed, for IT to update the distribution list, for your CEO to approve the test email, for the marketing team to send the email, to parse out the data on that recent send…it can be incredibly frustrating to feel like you're dependent on the resources and time of other teams to achieve your results.
Having a dedicated tool like Workshop can completely eliminate that feeling of co-dependence; not only do you have a tool that's created intentionally for your specific use cases, but you can also use it to build even better relationships with key stakeholders. The right internal email tool can make it easy to create on-brand designs (to make the marketing team happy!), send to always-updated distribution lists (to cut down on IT's workload!), get approvals from all the necessary parties, and highlight performance metrics (to prove the ROI to leadership!). Plus, you can create, send, measure, and plan all of your email campaigns in one place.
9.) Miscellaneous features
One of our goals at Workshop is to make every internal email a great employee experience, so we've built in engaging, relevant features to help you do just that. You can embed GIFs, add videos, and even include surveys directly into the body of the email, so it's super easy for you to get nearly instantaneous employee feedback. (Plus, you can filter through all this survey data easily after the email is sent; it's such an impactful thing to deliver to the leadership team). These embeddable surveys don't exist within an external marketing tool like Mailchimp.
Another one of our favorite features? Campaigns, which gives you everything you need to create, collaborate, send, and measure internal emails and campaigns from one central place. You can see an upcoming calendar for cross-company communications, segment your email analytics by specific topics, and schedule all of your emails ahead of time. It's the best way to switch from a reactive to a proactive internal communications strategy!
10.) Training and support
Last (but certainly not least), there's a major difference between Mailchimp and Workshop in terms of the onboarding, training, and support you receive. An external marketing tool like Mailchimp, Constant Contact, Hubspot, or Marketo will always rely heavily on self-service support; it is very difficult to get someone on the phone for a technical issue, and often isn't even possible unless you are on a very expensive plan. It's also really difficult to navigate help docs related to design, distribution lists, etc.; I've found myself completely lost in old forum answers trying to solve for an issue with editing the alignment of an email. And if you're new to Mailchimp…well, the onboarding and training process can be incredibly overwhelming, especially if you aren't familiar with HTML styling.
In contrast, every Workshop customer receives a dedicated account manager and full training to make sure your team is comfortable using our email editor from the very beginning. (Often, this training takes no more than 15 minutes.) We often collaborate with our customers on important new internal communications campaigns (rebrands, mergers & acquisitions, major policy changes, etc.) and will do everything we can to ensure you're set up for success from the very beginning. Plus, we're always available for support via phone, email, and chat, regardless of what plan size you choose. (You can find more detailed information about our pricing here.)
Alternatives to Mailchimp for internal communications
If you're going to do internal emails right, it's important to choose a great tool. The absolute best email software for internal communications is just that: email software for internal communications. 😉 There are three options in this space:
Bananatag (recently acquired, now an absorbed part of Staffbase)
All three of these are purpose-built for internal comms, have more engaging designs, offer analytics, and provide better management of your employee emails. Workshop and Bananatag both sync with your people data so you can create targeted messages and always have up-to-date distribution lists, and both provide multi-channel communication options; Contact Monkey only integrates with Gmail and Outlook. Bananatag and Contact Monkey both also offer a version of their platform for salespeople; Workshop is the only one that is built solely for internal communications.
Choose any one of these three options, and you'll be set up for success as far as internal emails go!
How to make the case for dedicated internal email software
Of course, your marketing team needs email software to communicate with customers and prospects, and a tool like Mailchimp, Constant Contact, Hubspot, or Marketo is absolutely perfect for that. We understand, however, that adding a second piece of email software (like Workshop) can feel like a big ask, even when the pros aggressively outweigh the cons.
There are typically four areas where we you can propose budget for a dedicated internal email tool, if you don't already have a formal budget for internal communications:
Employee engagement: Internal communication is an absolutely critical part of engaging your team. Whether it's "employee experience" or "people" costs, we often find that a tool like Workshop fits squarely into this category, and is a much more practical purchase than many of the survey or engagement software on the market.
HR: Many organizations use Workshop to run all of their communication campaigns for human resources, from new hire onboarding to open enrollment to DEI to employee resource groups.
Operations: In terms of helping the business run more smoothly, there's few things more impactful than internal communications! Logistically, Workshop is the tool for getting mission-critical information into the hands (and phones!) of employees everywhere, and we're the go-to tool for all-company newsletters.
Marketing: I've personally segmented 10% of the marketing budget for internal communications, primarily because I believe it to be a huge driver for our marketing efforts (especially when it comes to employee advocacy).
If you need additional help advocating for a bigger budget for employee experience and/or internal communications, we've put together a massive resource on that here! 
The next step:
Learn more about Workshop and request a demo here!